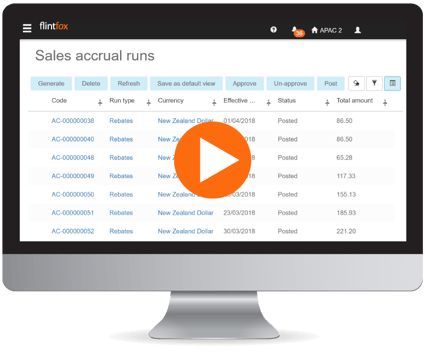 Webinar details:
Duration: 30 minutes
Why not have a look at how Flintfox and Microsoft Dynamics can drive customer loyalty and raise revenue?
With the ability to offer real time pricing, you can create highly targeted pricing and promotion management opportunities for all your needs.
Todd Rigdon, Director of Solutions Architecture at Flintfox, will provide you with all the answers to your pricing accuracy, flexibility and multi sales channel challenges.
You will experience:
How trade agreements will automate and dramatically cut administration time

Millisecond response times to complex price calculations

Instant margin visibility on deals inclusive of other trading incentives such as rebates and other incentives

How to boost volume in your trade promotions through volume break discounts

The power of one pricing engine for any sales channel instantly aligning your channel price strategy
Flintfox delivers Trade Revenue Management software to thousands of users globally in the wholesale distribution, retail, consumer goods, and manufacturing industries.